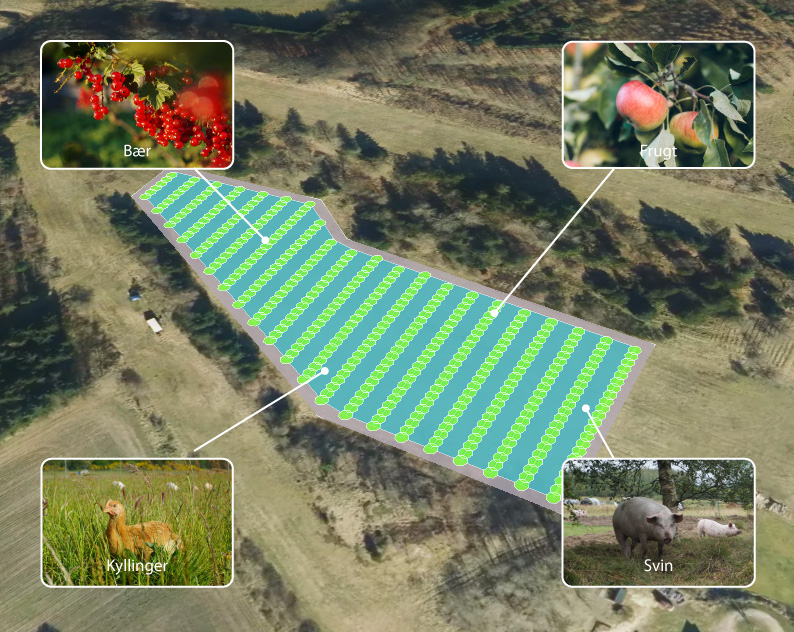 Earlier this year we had an idea: Would it be possible to enable local communities and consumers to support regenerative agroforestry projects in their region? 
This was one of the main reasons why we initiated the Regenerative Agroforestry Accelerator Program here at Regen Farmer. The idea was to accelerate regenerative projects and finance them through regenerative financial instruments such as crowdfunding. After the initial planning process the first crowdfunding campaign was launched in June on Coop Crowdfunding, a Danish food focused crowdfunding platform. 
Now the vote is in and according to the people of Northern Jutland it's a big YES – They want more agroforestry in their backyard. The crowdfunding campaign has been fully funded which means the financing for the transition of a farm to organic agroforestry has been funded, thanks to the consumers that believe in the project. 
We are really happy for the farmer Jim who we've got to know during the project. To us he and his local community are the true heroes of this story. We know this is only the beginning of a longer regenerative journey for Jim at "The Good Farm" and we look forward to the road ahead. To us this shows what's possible when communities and farmers go together, and it fills us with hope for the future. The time for talking is over and the time to act is now, and at Regen Farmer there will be a lot more opportunities to act for both farmers and communities. 
If there are any farmers out there stuck in their journey towards Regenerative Agroforestry, whether practical challenges or financial, reach out to us and we will turn your dreams into reality 🙂