The landscape and system of your regenerative farm can be designed to enhance water management, increase ecosystem services, increase yield outputs, optimize access for equipment, optimize manual workflows and much more. We help you define and realize the potential of your land.
Our process
Through our experience with farm landscape design we have refined our design process. To ensure the best result we follow a process that makes sure that we have good idea of the goals of the individual client and information about the farm. The process we follow is:
Definition of scope and requirements
Data and information gathering phase
Farm design and planning phase
1. Scope and requirements
In collaboration with the client we define the scope and requirements of the project. This is key to make the following phases run smoothly. Does the project involve integration of agroforestry in an existing farm layout or is the design done from scratch. This have a big impact on the relevant areas and stages of the design. For more about the actual stages that can be involved in the design see section 3 below.
2. Data and information gathering
After the scope of the project has been defined we proceed to gather the information and data we need to design the best farm landscape possible.
Interview
Examples of information gathered through client interview:
Current agricultural system
Farm economy
Climate
Existing infrastructure and buildings
Local ecology
Mapping
Quality digital maps are a key component in the design of agroforestry farms. We help find the best option for quality digital maps.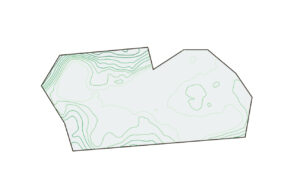 Once all relevant data and information has been acquired we proceed to the farm design and planning phase.
3. Farm design and planning
Depending on the scope of the project the final delivery might vary. Most often though it consist of a farm master plan and accompanying construction and planting drawings. A project might include some or all of the following stages:
Landform, water management and earthwork design – Construction drawings
Infrastructure, roads, overall system layout and work optimization – Construction drawings
Detailed agroforestry tree and shrub layout – Landscape plant drawings
Structures and fencing – Construction drawings
Regenerative soil management (soil improving techniques) – Soil improving task plan
Animal integration – Pasture maps and rotation plan
Detailed perennial and annual crops – Crop planning
Most projects involve several stages and in these cases the deliverables are combined into one coherent document.
Interested?
Interested in learning more about this service or ready to get an offer. Please submit your email below and we will get in touch with you.