"A revolutionary agroforestry project development tool for farm planners and agricultural service providers"
RegenWorks is a fast way to design agroforestry systems for a specific piece of land and enterprise. From initial land mapping and system design to financial analysis and implementation – RegenWorks is here to support your decisions. If you want to plan production systems that build resilience, increase profit and have a positive impact on the planet RegenWorks is the perfect tool for you.
Features
Mapping
Keep on top of things and save time
Every farm is unique. With RegenWorks it becomes easy and fast to do context-specific agroforestry designs and plans for individual pieces of land.
Create individual areas to keep track of different activities on the farm
Define the current production system for each individual area
Define existing assets such as tree stands or soil quality
Automated climate and weather definition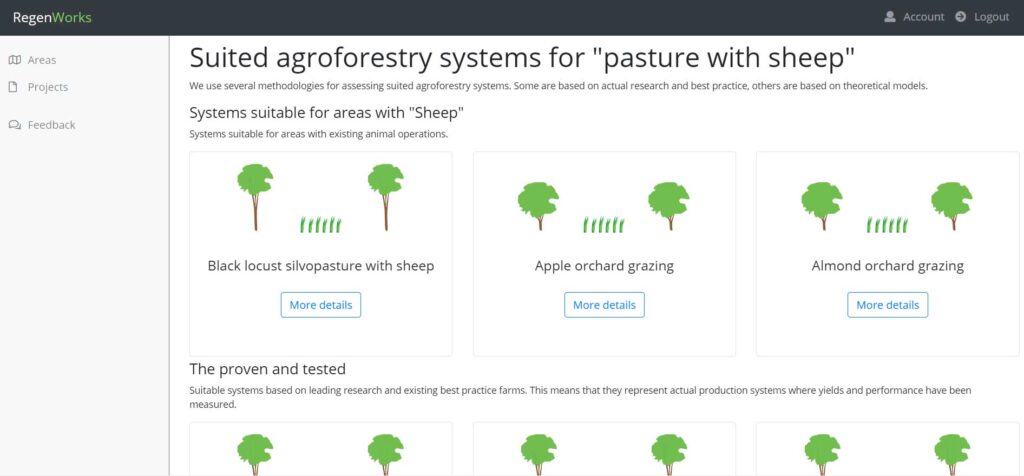 Agroforestry system analysis
Find the best agroforestry system for a specific piece of land and enterprise
The agroforestry system analysis can save you an immense amount of time when evaluating suited agroforestry systems.
Explore agroforestry systems suited for a specific piece of land
Data-driven process enables unique customized results for a specific area
Compare the ecological and financial performance of individual systems
Detailed system design
Get a hold on every detail of the system
Go a step further and define every detail in the production system. This can be used both for defining the current production system and to explore potential future systems.
Define tree rows, cropping alleys, tree grass strips

and beds
Explore varieties and breeds
Do animal integration and stocking capacity for silvopasture systems
Explore species options for multistory systems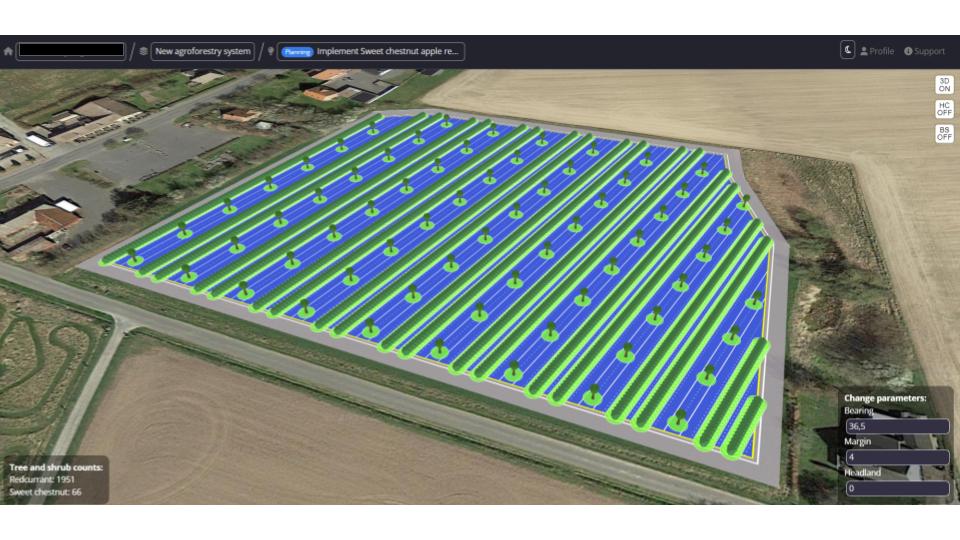 Agroforestry system layout and 3D visualization
Explore various system layout options for the agroforestry system on a specific field.
Define and explore different layout parameters such as headland, row orientation and field margins.
Visualize individual sub-areas, rows and trees in 3D.
Estimate tree cover for analyzing system light distribution or for evaluating compliance with local agroforestry regulations
Calculate plant material requirements for system establishment
Directly ties into budgeting feature to automatically create budgets that makes it easy to compare the financial performance of different potential systems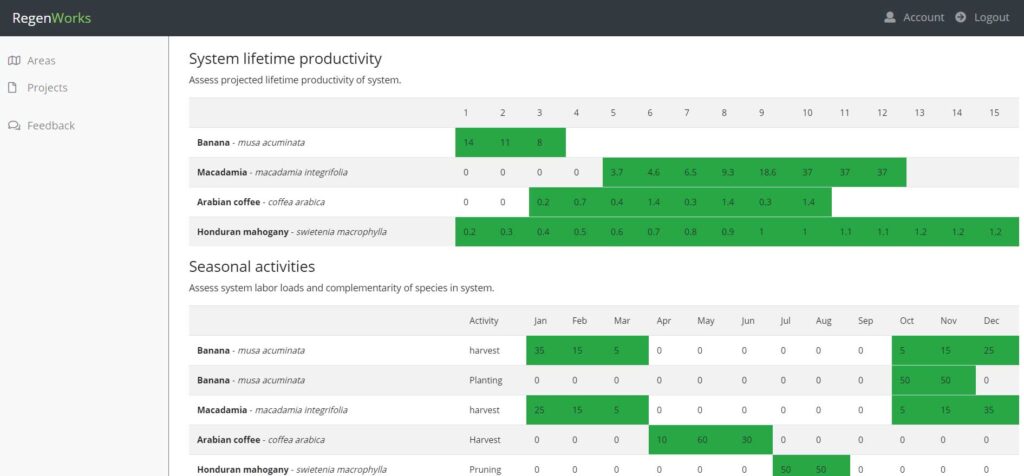 Agroforestry system succession and crop planning
Get time on your side and make informed decisions on both short and long term
Analyse how the system performs over time and make changes accordingly. Plan succession in different system layers to ensure stability of production for both commodity products, local food security crops and biomass production.
Plan crops and ecological succession for the system
Explore productivity on both species and system level for individual areas of land
Plan rotations for areas with crops or define specific leys/species mixes for grass areas in productions with animals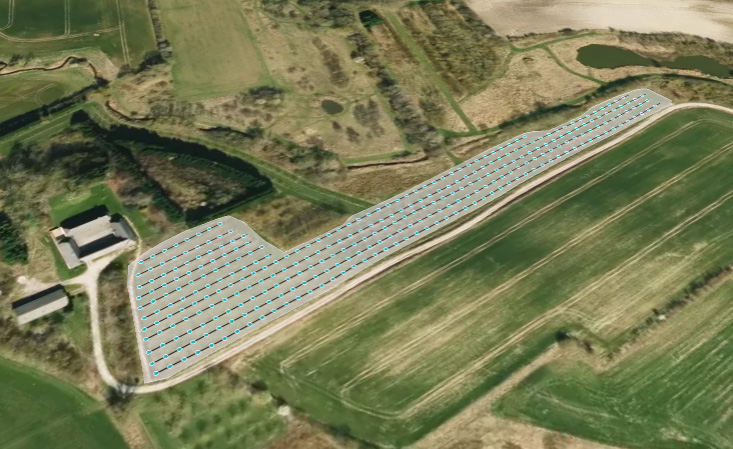 Agroforestry implementation planning and digital asset logging
Smooth implementation and transition to management
Implement agroforestry systems and keep track of both assets and activities to avoid delays and mistakes.
Create implementation plans for your agroforestry project to ensure smooth implementation of the project by tracking progress and avoid costly delays.
Generate digital tree asset lists with georeference and planting date for precision implementation and digital twin set up.
The software always keep a digital twin of your agroforestry project and once the project has been implemented the digital twin can be used for precision management.
Start planning now!
Create a user, choose a plan and get started planning your agroforestry systems.
Questions? Send us a message.