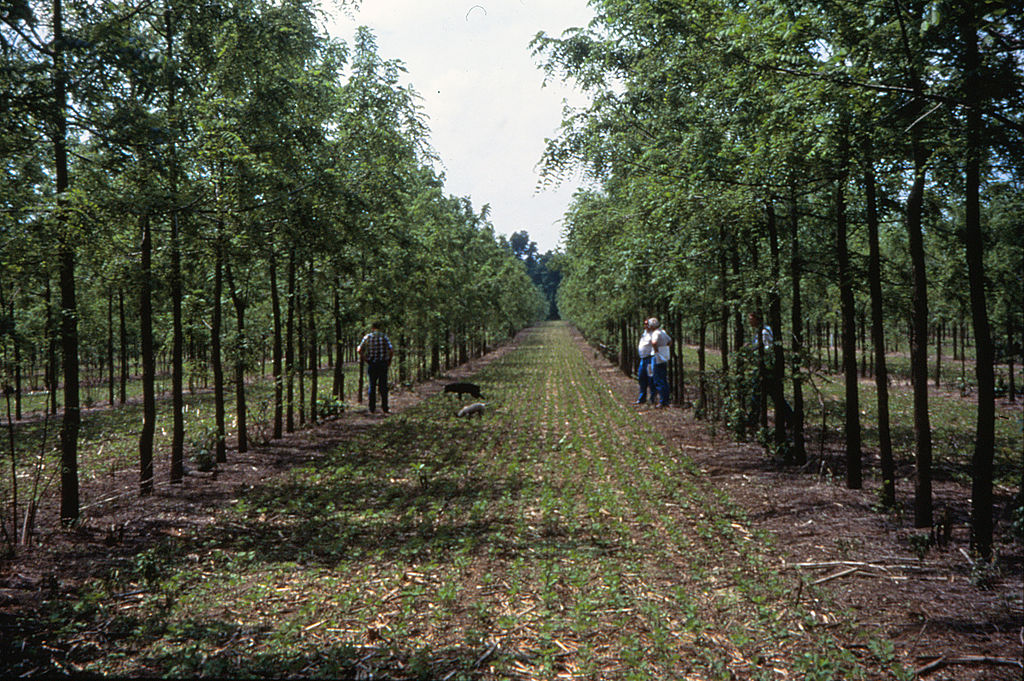 Case specifications
Climate: Temperate
Agroforestry system type: Alley Cropping / Silvoarable
Main outputs: Cereals, fruits, nuts
Intervention/transition: Integration of trees on arable land
System layout: Straight rows
Solution: RegenWorks Plant
Planning of alley cropping system with the RegenWorks software
The RegenWorks software can be used to plan and implement alley cropping agroforestry systems that combine alleys of arable land with rows of trees. The software is designed specifically to manage the complexity of agroforestry system planning, making it easier to get an overview of the planning process, ultimately enabling a smooth decision making process when planning agroforestry systems such as alley cropping.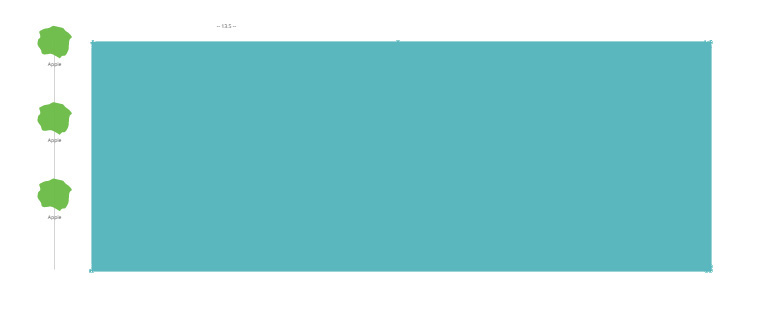 Design alley cropping system
As alley cropping combines several elements into one production system it is important to define the spatial arrangement of these elements to make sure they complement each other when it comes to the implementation and management of the system. The RegenWorks software support with the following areas:
Define holistic context including climate, current assets/machinery and current production system.
Select from an existing set of alley cropping templates or define a system from scratch.
Assess suitable species for the ecological and financial context of the farming enterprise.
Evaluate seasonal workloads in the system to evaluate compatibility of the different elements.
Analyze performance in different successional stages of the agroforestry system.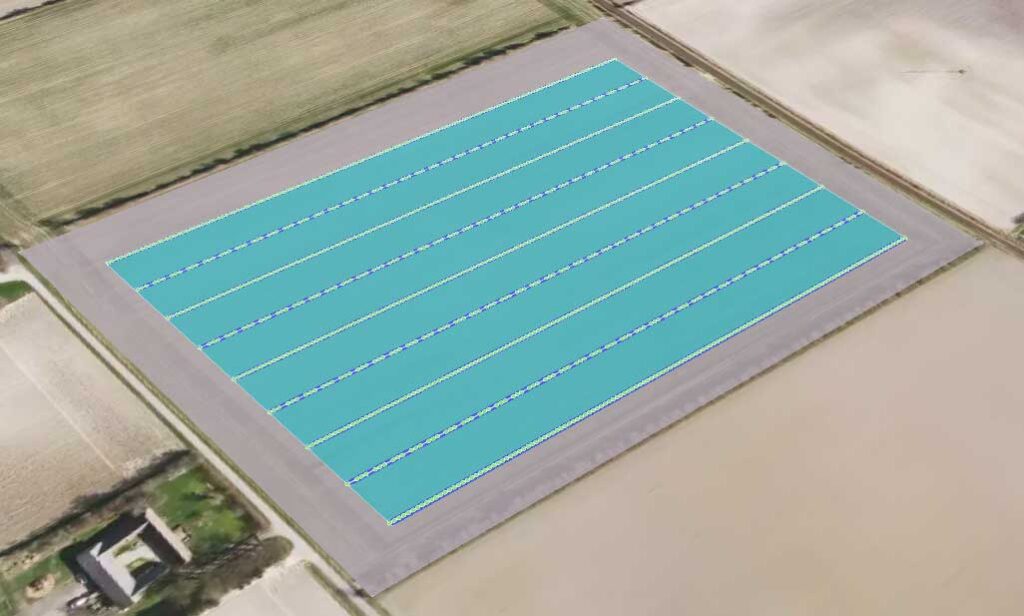 Define layout of system on the area
With a system model defined it's time to see how it looks on the actual project site and further define site specific parameters. To support this the software helps to:
Map out area or upload existing KML files.
Adjust headland radius and alley width to match existing machinery.
Try out different row alignments and row widths.
Assess total size of both cash crop areas and tree grass strips under trees.
Calculate final tree counts.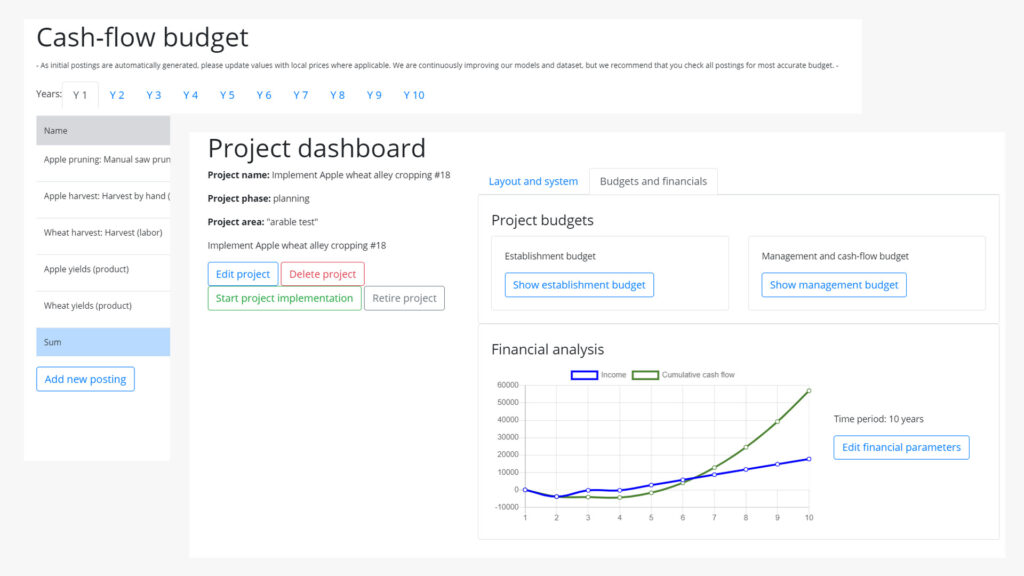 Create cash-flow budgets and financial analysis for alley cropping system
With the initial system design and layout in place, you can now explore more detailed elements such as specific management activities and plant material. Define these on your project and get down to business with the build-in financial modelling tool. The tool let's you:
Define site specific implementation activities such as site prep and sub-soiling.
Define species specific parameters such as plant material and establishment activities.
Explore management activities for the agroforestry system such as pruning/cutting and harvest methods.
Forecast yields and create cash-flow budgets based on context, system, establishment and management.
Create financial analysis over a period of up to 30 years.
Implement the planned system and create digital asset logs
With system design, layout and budgets all completed it's time to get some dirt under your nails and implement the project. The implementation is powered by our Precision Agroforestry Technology. To support accurate and timely implementation the RegenWorks software assist with:
Generate individual rows, areas and tree assets with unique georeferences for precise implementation.
Logging of tree planting and other implementation activities with exact location of either individual trees or rows.
Start planning Alley Cropping today with RegenWorks Plant
RegenWorks Plant is in development, but you can already get it now through our early access program.
More on this use case:
See how others are planning Alley Cropping systems with the RegenWorks software.
John if you do want planning software I've been working with regen farmer. Still in development but a good tool. Can place each tree and monitor it etc. pic.twitter.com/kw6Up6i1ku

— George Sly (@hslyfarms) December 6, 2020