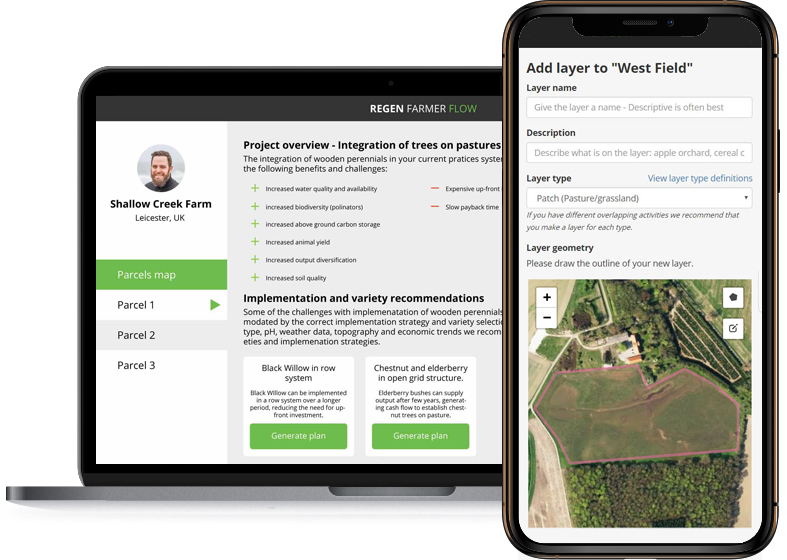 Under development
REGEN FARMER FLOW

Our FLOW software makes it easy to plan and manage integrated regenerative farming systems such as agroforestry and silvopasture.
The user friendly interface makes FLOW simple and fast to use so you can concentrate on getting things done.
We are currently developing and testing FLOW in collaboration with a limited group of farmers. Sign up for our free early access program below to learn more about how you can try out FLOW before the official launch.
---
Features
Regen Farmer FLOW is not your ordinary farm management software. We are building features uniquely designed to handle integrated regenerative agriculture and agroforestry systems.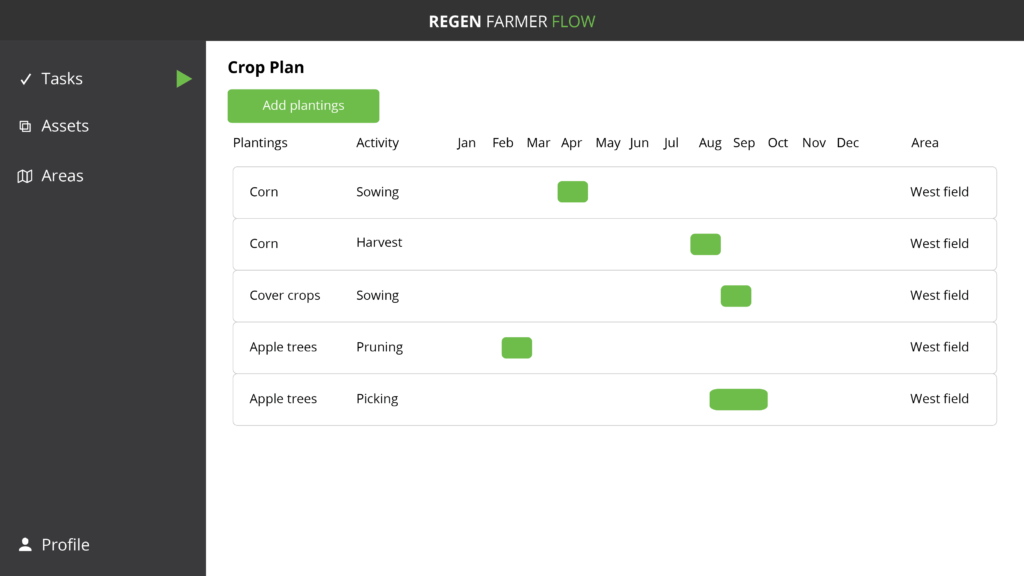 Integrated crop and grazing plans
Plan the season and increase profits
Manage integrated activities on your regenerative farm to achieve optimal workflow and resource efficiency.
Plan and align activities for crops, animals and trees
Plan ahead with intelligent shade and tree cover projection tools
Automatically generate tasks for everything from crop plantings to animal herd moves
Manage both short term and long term planning in one place
Generate budget with yield, expenses and labor and integrate with reporting
---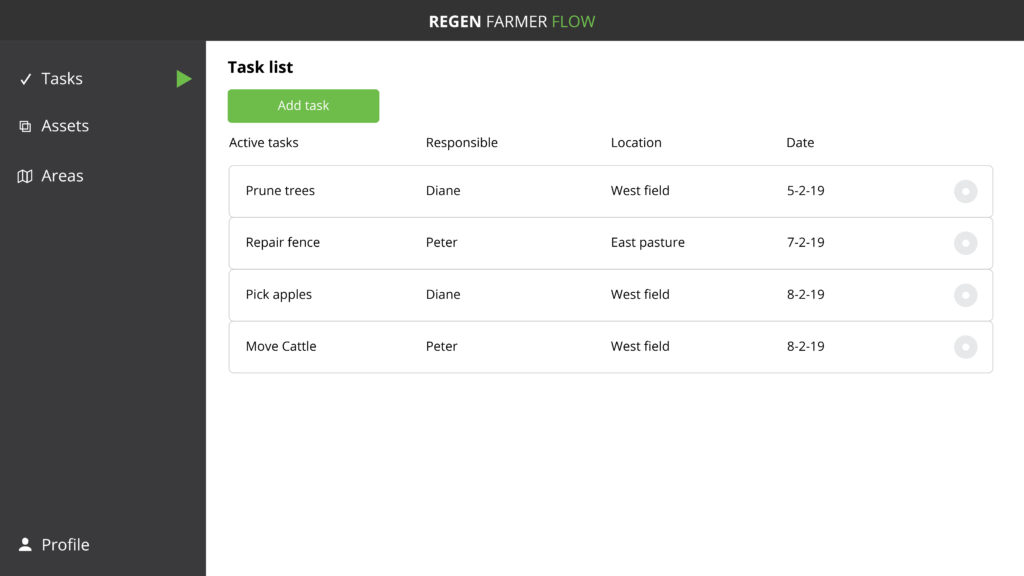 Task management
Collaborate and get things done
Integrated farming systems can have a complex web of activities. Our software makes it easy to manage your daily activities on the go.
Manage all farm tasks on the move
Tasks can be linked to specific areas or crew members
Automatically create labor records on task completion and track labor costs
---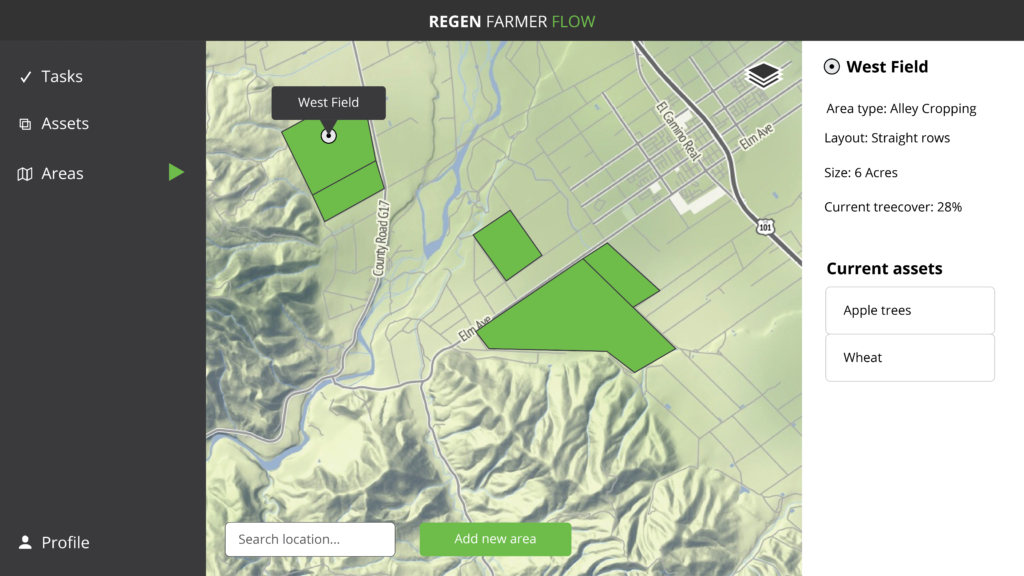 Area and data mapping
Get an overview
Our unique land management tool with multi-layer features makes it easy to structure and manage overlapping activities on your farm. This is ideal for integrated systems that often have a complex web of elements to manage.
Map individual areas of land
View assets and tasks in each area
Map area pasture quality, soil quality and plan improvements
Toggle data layers with landform, hydrologi and much more
---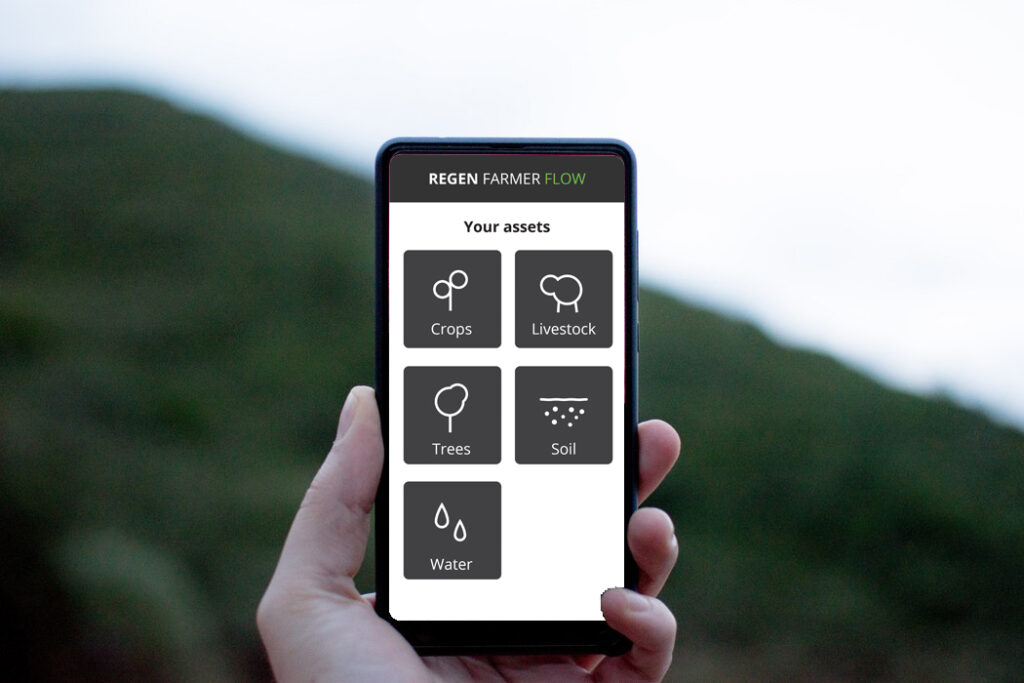 Yield and expense tracking
Manage and increase value creation
With the asset management tool you can easily track expenses and yields. You can also manage material flows between individual assets on your farm. This makes it easy to evaluate your overall material flows in the system, locate inefficiencies and optimize your outputs.
---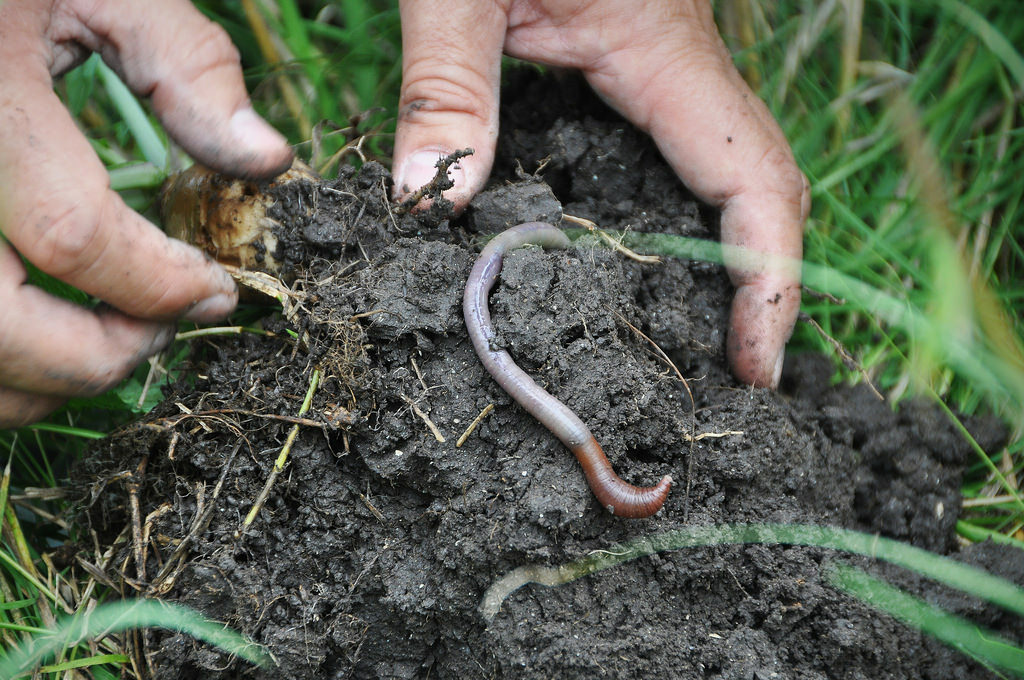 Soil health management
Connect with your soil
Your land is a living organism and the best way to steward it is to connect with it. Soil health management is an ongoing process and we are building a set of features to help you manage the health of your soil.
Map soil type and quality
Manage soil testing
Manage soil improving activities
---
FLOW agroforestry management software is aimed at making life easier for farmers and optimize profits. The software is great for the following practices: silvopature, alley cropping, intercropping, multistrata agroforestry, syntropic farming, permaculture, forest farming, integrated orchards, dehesa systems and food forests.