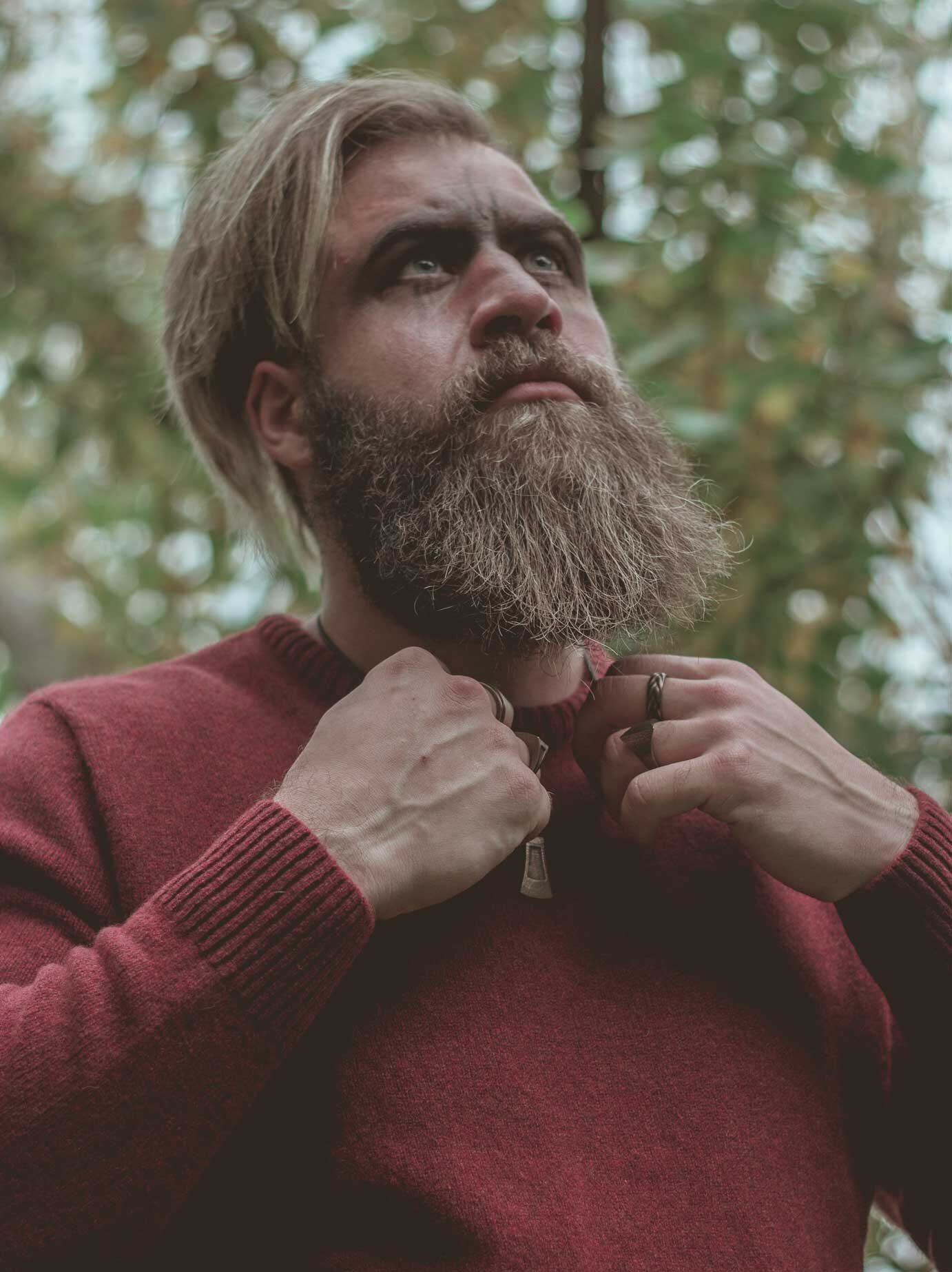 Project and Company Profile
Project status: Implementation phase
Primal Crafts is a Danish Lifestyle Brand with a focus on Nordic Cultural Heritage. The company have mainly been selling jewelry, but have now ventured into the apparel space. Additionally, the company is working to develop a sustainable supply chains for both existing products and the new apparel collection, but have had a hard to sourcing truly regenerative fibers. Regen Farmer is helping Primal Crafts to develop a regenerative business and supply of fibers, that are aligned with the companies values and aesthetics.
Project scope/requirements taking into account ecological footprint, material requirements, production aspects, processing transport and more.
Circular and regenerative business model development, supply chain assessment and new product architecture conceptualization
Development of plan for regenerative supply chain and initial contact with producers and partners in new circular and regenerative supply chain model
Reinventing apparel product architecture, business model and supply chain for local decentralized regenerative and circular supply
If we are to transition to a regenerative supply in the apparel industry and beyond, we must also reinvent the way we design products, how they are assembled and distributed. We must totally rethink the business models of our businesses to fit a new paradigm of bioregional supply chains and do away with the traditional large linear global supply chains and the product architectures and business models that these encourage. Regen Farmer worked in close collaboration with the company Primal Crafts to reimagine a new apparel market, through the lens of circular business models and decentralized regenerative supply.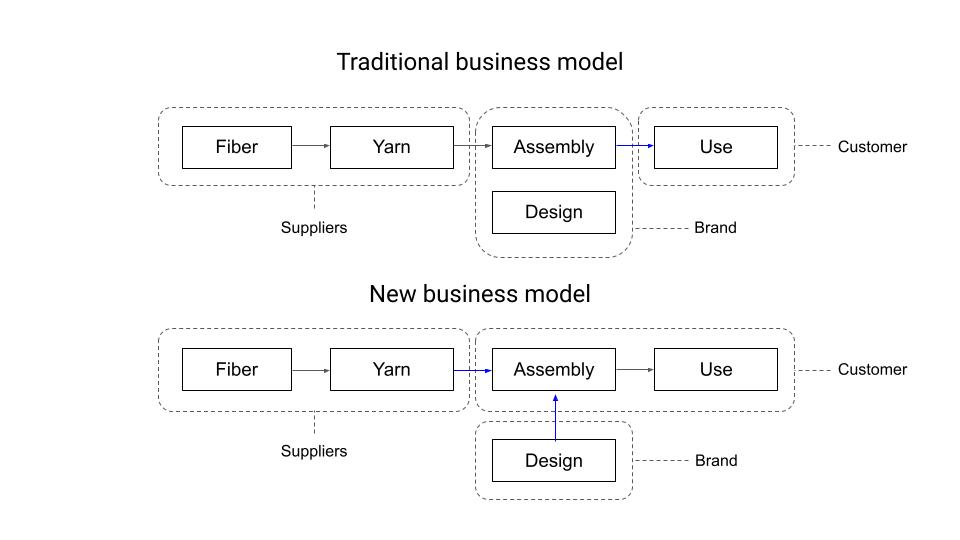 New alternative business model
In collaboration with the client a new business model was developed for a new wool-based apparel line, based on a decentralized local production and bioregional material sourcing. The model utilizes a structure, where products have a very late dedication and customers assemble the products themselves.
In this new business model, instead of buying finished clothes, customers purchase yarns made locally and knitting patterns that are distributed through the clients website digitally. This model ties into the quiet established practice of knitting (Who doesn't have a grandmother that knits?) and the community around this practice.
In addition to being quite suitable for a decentralized supply, the new model also facilitates several customer facing benefits:
Greater customization options through local color selection
Greater affection value for customers of individual pieces that encourages slow fashion, thus higher quality and longer lifetime for the clothes
Lower price point for customers, since physical goods are produced locally and thus are not subject to custom duties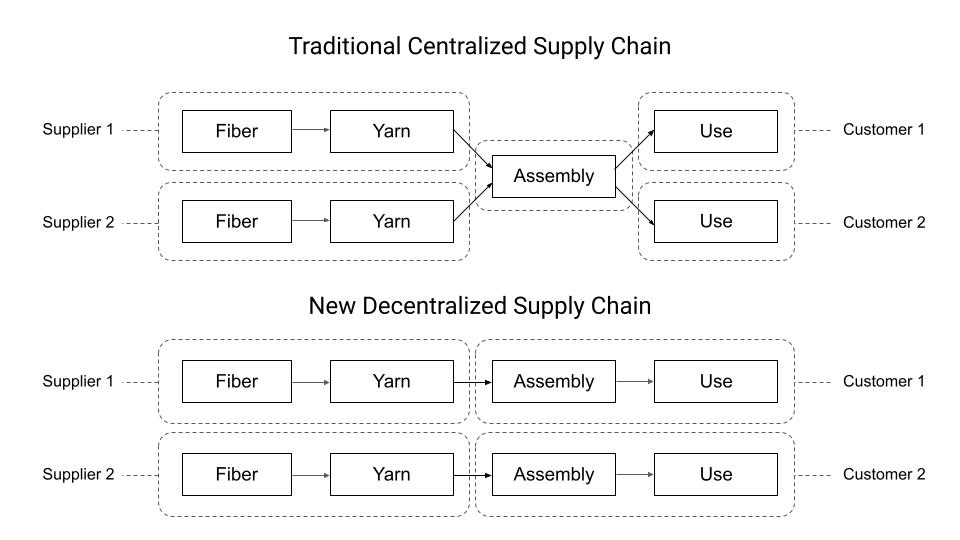 Decentralized local production
Normally clothing production centralises all manufacturing to assemble the clothing, but with this new business model, since customers knit their own cloth, there is no need to centralise production for assembly. This opens up for a whole new supply model that utilises a decentralised network of regional producers and processing facilities.
By partnering with regional producers and suppliers, Primal Crafts can deliver quality yarns to local customers together with their knitting design patterns. This enables the local supply to fit the local context which makes it easier to optimize for local conditions and market trends. The decoupling of manufacturing and design, and the establishment of decentralized regional supply chains, provides several benefits for Primal Crafts:
Elimination of stock that would either be subject to high discounts to retailers or even destruction of surplus stock. Both practices are common in the traditional fashion industry
Robust and resilient supply chain
Reduced transportation throughout the entire value chain
No cost for assembly facilities
Roadmap for pilot region with circular and regenerative fiber supply chain
Within wool production, there are several ways that the supply can be made more sustainable. Regen Farmer helped Primal Crafts assess different options and set up a roadmap the includes two different types of supply that in tandem can ensure both short and long term sustainable supply. These type use waste stream wool and the other use wool from regenerative producers The aim of the two different supply methods are not the replace one with the other, but instead to have them complement each other depending on the available in a specific region. It's important for a solid transition that there are both short term and long term options that can ensure stability in the regional supply. The decentralized supply is being set up in a pilot region and then scaled out over time with the addition of new producers in new regions.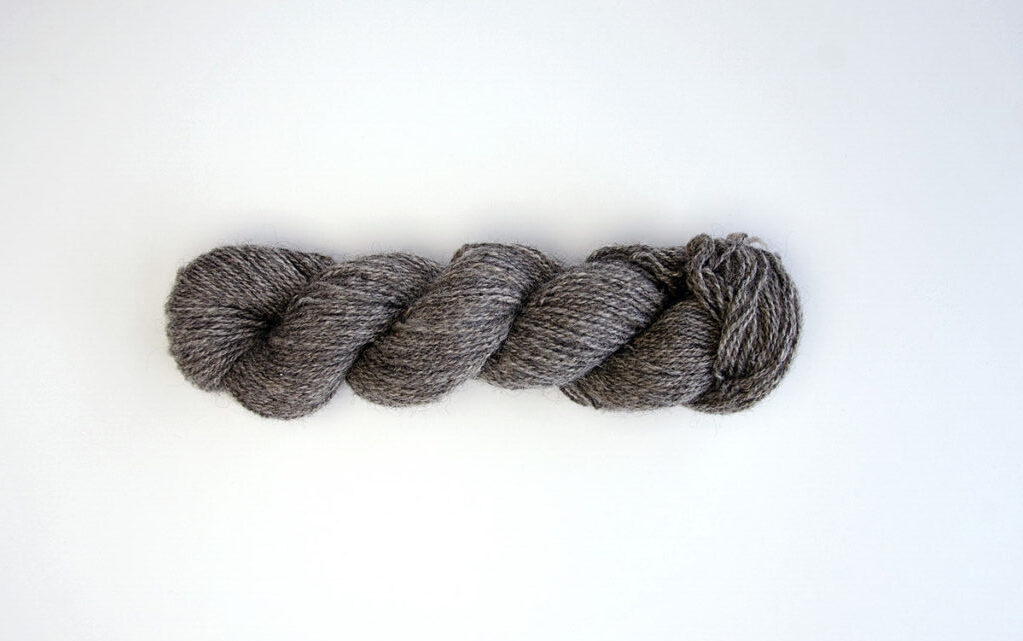 Circular supply from waste stream wool
A low hanging fruit is to use waste stream wool supply. Many farmers that have sheep and other wooly mammals, shear the sheep and then discard the wool itself. Often this wool is burnt, essentially wasting an otherwise precious material. Regen Farmer has helped setup the customer with the company Sanderman Studio that has developed a business that turns waste stream wool into knitting yarns. From an environmental perspective, using these yarns that would otherwise have been burnt have a huge impact.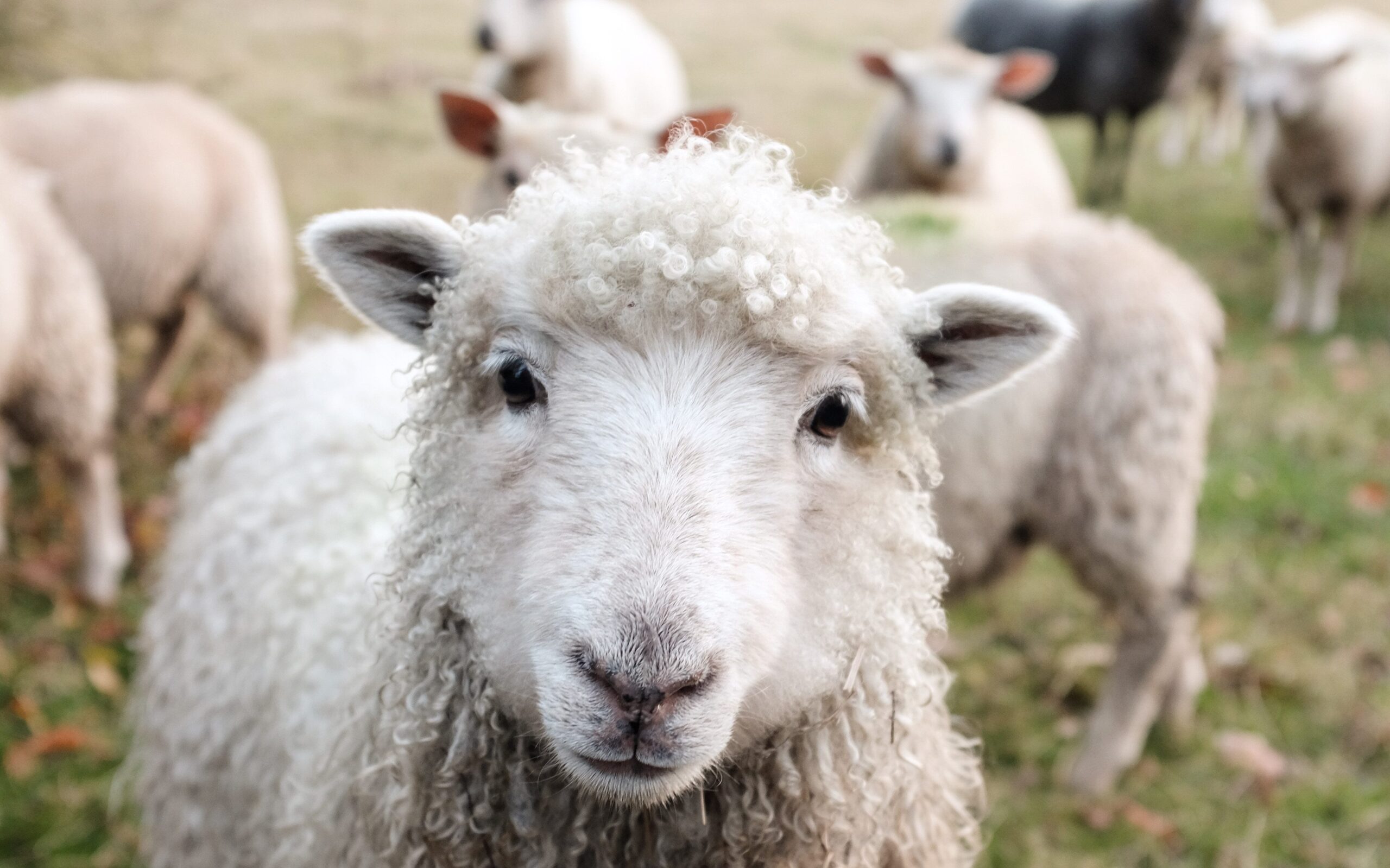 Regenerative supply from wool producers
Regen Farmer is helping Primal Crafts integrate regenerative fiber producers into their network of regional suppliers. In the pilot setup, a collaboration with the Danish Fibershed chapter has been set up. Fibershed is an international organization that aims to build regenerative bioregional fiber supply chains. The Danish chapter is quite young, so Regen Farmer is working in tandem to build out local capacity and help farmers transition to regenerative practices such as holistic grazing, animal integration and silvopasture.
The most suitable regenerative practices for each farmer is context specific and needs to be tailored to the individual farmer. With the decentralized supply chain model, each producer in the regional network can optimize their business according to local ecological and economic context, because they don't have to fit into a large standardized supply chain. Some regenerative practices can take time to really take effect and as such this is a long term part of the strategy, that will in time fully replace circular supply (since waste streams will be eliminated in the future).