RegenWorks caters to the specific needs of silvopasture practitioners. By integrating the unique features designed for trees and shrubs with dedicated tools for animal husbandry, RegenWorks makes it easy and convenient to plan and manage this multi-disciplinary practice.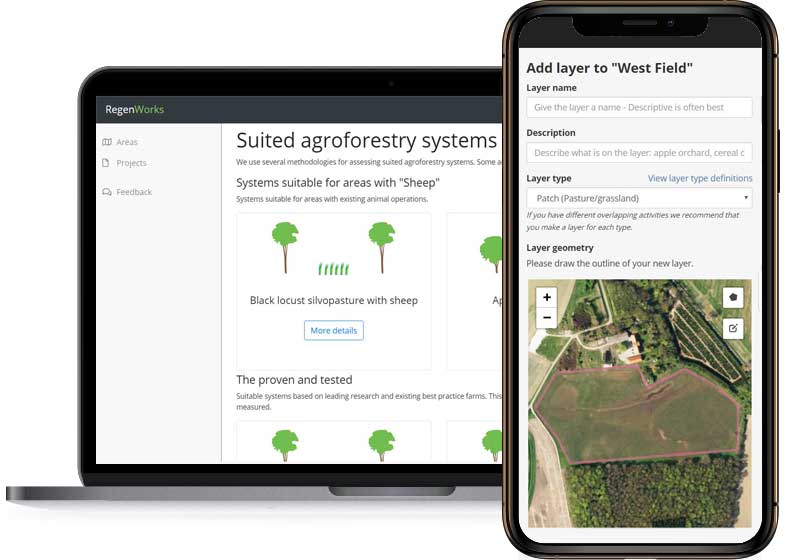 Unique silvopasture features
Estimate animal carrying capacity including shrub and tree fodder production.
Find the most suitable trees and shrubs for your land and enterprise: from timber and biomass to stable tree crops and fodder trees, RegenWorks have got you covered.
Short and long term financial analysis that looks at both animal and tree crop productivity in one coherent budget.
Get started with RegenWorks
The RegenWorks software is in development and you can already now get access to the software. To get started you can either contact our sales or request a live demo of the software.
Contact sales to learn more about how you can get started with RegenWorks!
Get a live demonstration of the software.