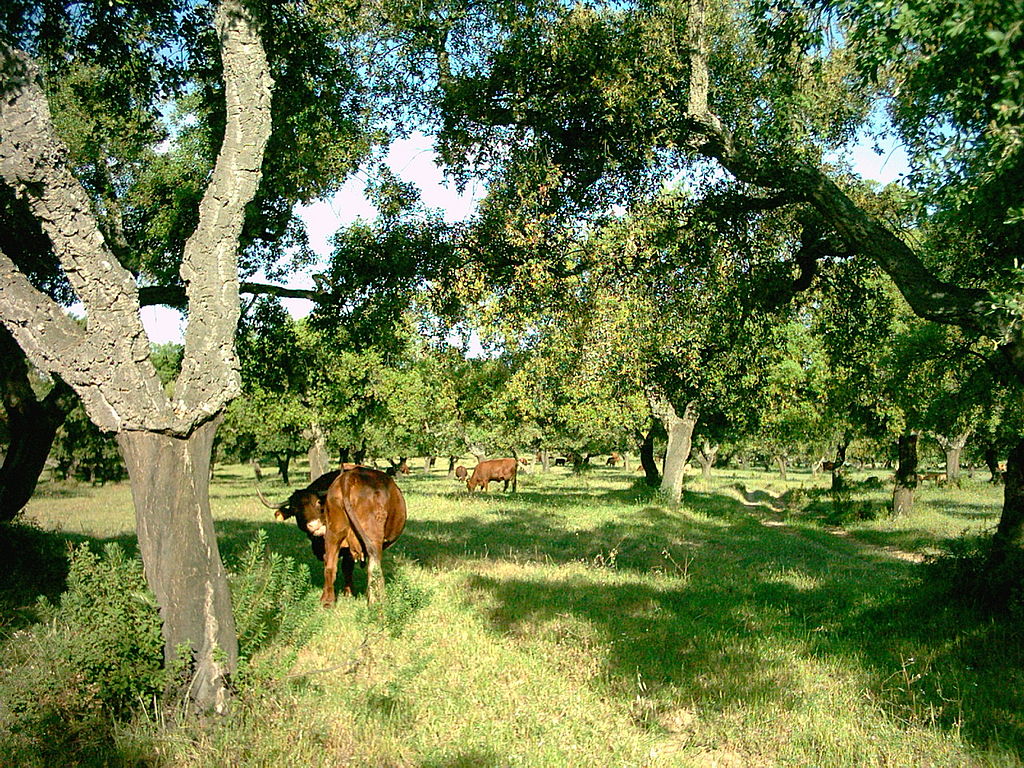 Case specifications
Climate: Mediterranean
Agroforestry system type: Silvopasture / Agrosylvopastorial
Main outputs: Cork, nuts, fruits, meat, dairy, wool
Intervention/transition: Restoration of trees on pastures
System layout: Scattered / Off-set rows / Straight rows
Solution: RegenWorks Plant
Planning of Silvopasture system with the RegenWorks software
RegenWorks caters to the specific needs of Silvopasture planning and implementation. By integrating unique features designed for trees and shrubs with dedicated tools for animal husbandry, RegenWorks makes it easy and convenient to plan and implement this multi-disciplinary practice.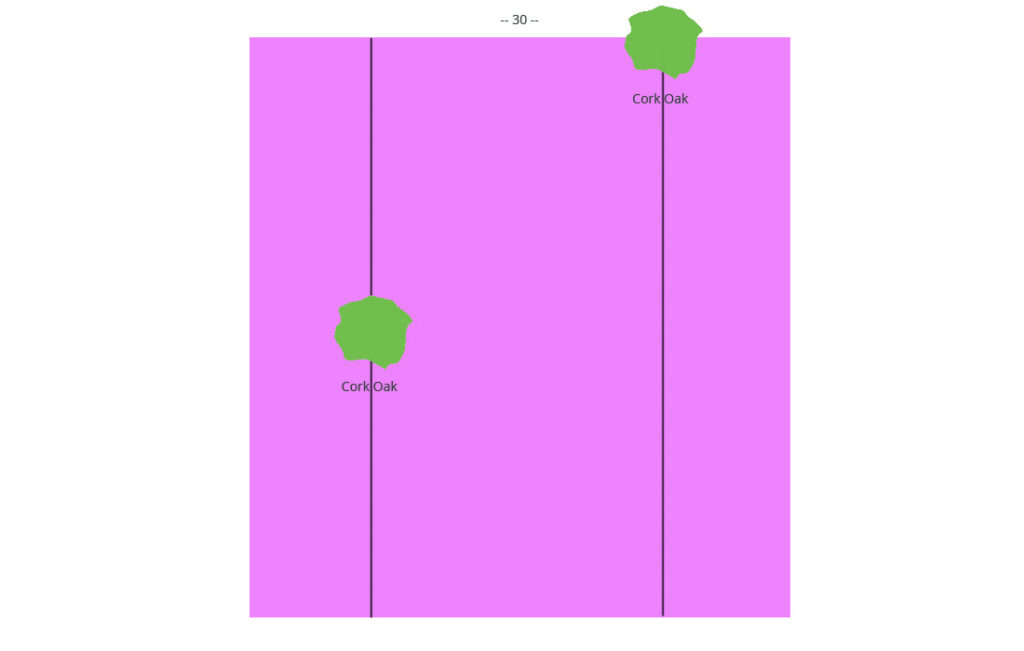 Design of Silvopasture system model
The design of the Silvopasture system often takes several iterations to find the most optimal design. The regenworks platform help structure the design and makes it easy to do quick iterations.
Find the most suitable trees and shrubs for your land and enterprise: from timber and biomass to stable tree crops and fodder trees, RegenWorks have got you covered.
Design a Silvopasture system from scratch or use existing database of Silvopasture system model templates.
Try out different tree spacing to adjust and assess pasture/tree cover ratio.
Plan complementary workflows between management of tree crops and animals.
Quickly visualize the Silvopasture system model.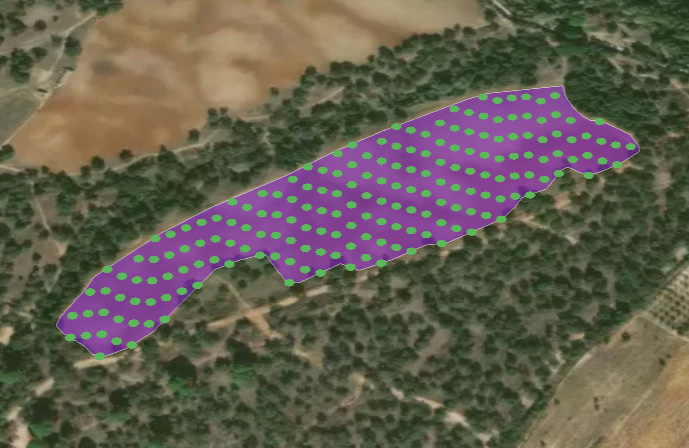 Add system model to area and explore layout
Map out area or upload existing KML files.

Explore different alignments of the agroforestry system

model

on the area.

Estimate animal carrying capacity including shrub and tree fodder production.
Calculate final tree count for the area.
Assess fencing and tree guard options.
Start planning silvopasture today with RegenWorks Plant
RegenWorks Plant is in development, but you can already get it now through our early access program.