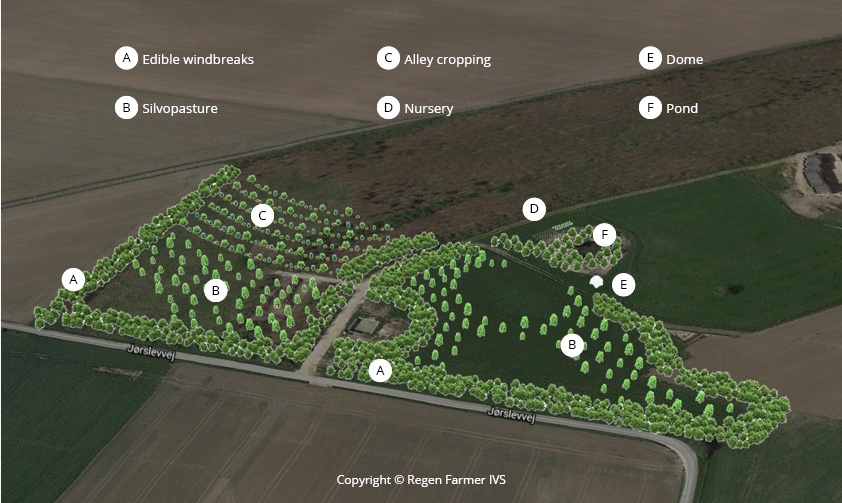 Area: 5 ha
Site: Karise, Denmark
Client: Ecovillage
Status: On-going
Introduction
Permatopia is an ecovillage located in Denmark. Permatopia was established 2013 and has 100 living units. Work on becoming self-sufficient was already underway when Regen Farmer met up with Permatopia in early 2019. Based on the initial meeting it was established that approximately 5 ha of the land did not currently have any overall plan or direction. Regen Farmer took on the task to design these 5 ha integrating appropriate food production, recreation, biodiversity and environment.
Regenerative assessment
Regenerative assessment of the 5 ha area
Landscape and soil assessment
An analysis of the topography of the land.
Suitability assessment
Based on the areas established in the regenerative and landscape assessment, suited agroforestry systems were found.
Silvopasture meadow
Nut orchard
Bufferzones
Recreational